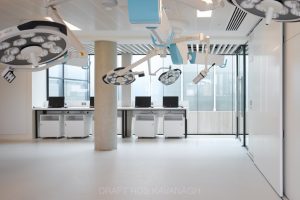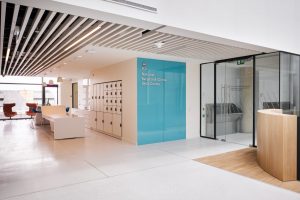 For over 200 years, the Royal College of Surgeons Ireland (RCSI), has played a major role in medical education and training in Ireland. Founded in 1784 to train surgeons, today the College provides extensive education and training in the healthcare professions at undergraduate and postgraduate level.
Henry J Lyons Architects in Dublin required a seamless floor for the RCSI campus refurbishment, which included the entrance, lobbies, stairway, and lecture rooms.
PanDOMO® TerrazzoPlus white was selected for this project, with 3-9mm white cararra marble added to create a stylish, fast track alternative to traditional terrazzo flooring.
Products used: ARDEX A 38, ARDEX K 15, PanDOMO® TerrazzoPlus