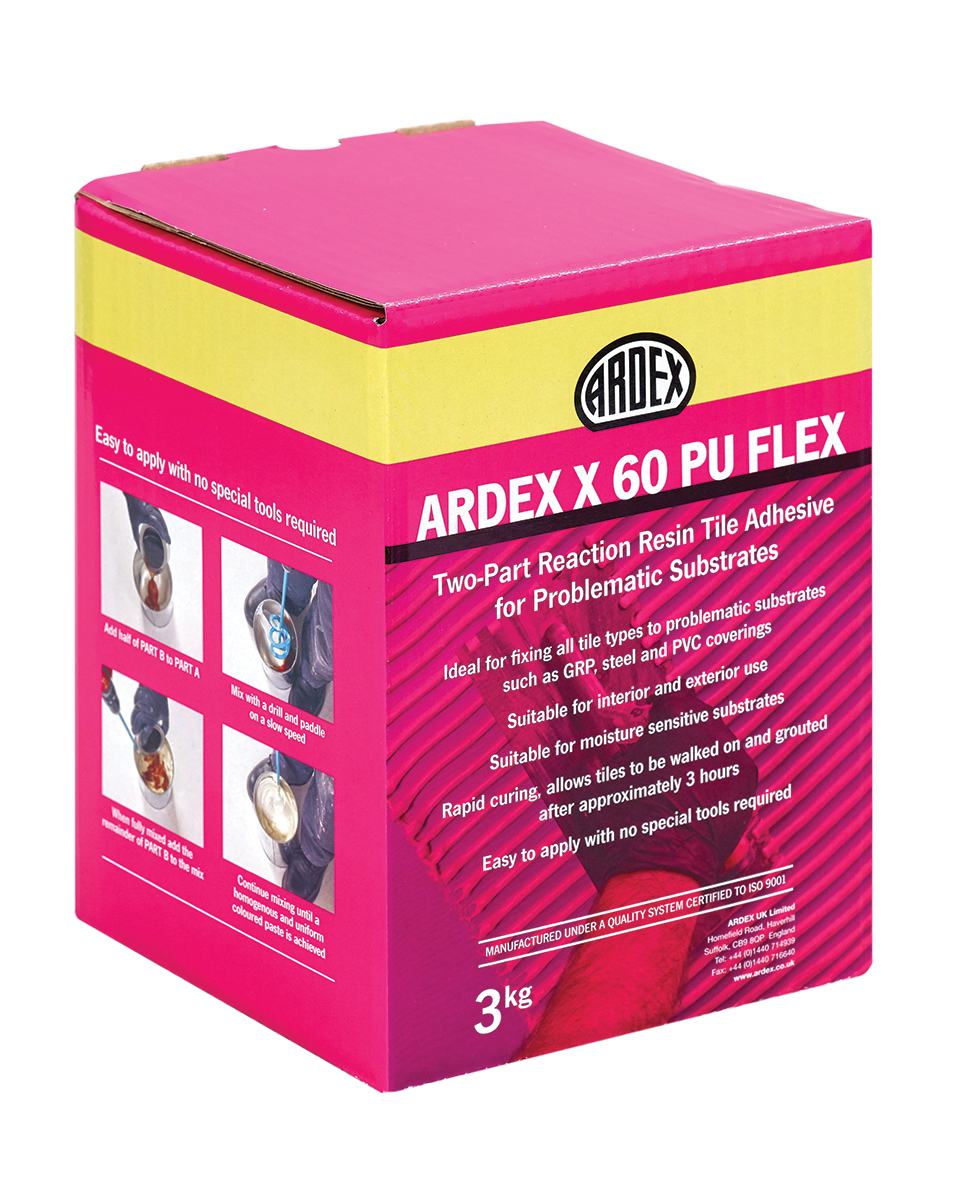 ARDEX X 60 PU FLEX Polyurethane Reaction Resin Tile Adhesive was launched earlier this year as a brand-new solution for tiling to problematic substrates.
Fibreglass, or GRP, is a common material and is often the tiling background in swimming pools and jacuzzies, and this presents a challenge for fixers as traditional cement-based adhesives are unable to adhere to it. Metallic bases such as steel and aluminium also pose a problem, normally requiring intensive preparation and priming before tiling; meanwhile PVC cannot be tiled at all using traditional adhesives. ARDEX X 60 PU FLEX has been specially designed to adhere to these substrates, and without priming too!
ARDEX X 60 PU FLEX is also ideal for moisture-sensitive materials and so is suitable for use with all tile types including moisture-sensitive natural stone and agglomerated tiles. It can also be applied direct to moisture-sensitive substrates such as particle boards, plasterboard and gypsum fibreboards, which would usually require priming first.
ARDEX X 60 PU FLEX has a pot life of 45 minutes, a working time of 60 minutes and can be trafficked and grouted after just 3 hours, and it requires no special application tools.
For further information, download our guide here or visit the ARDEX X 60 PU FLEX page here.