Our Courses
Training is carried out by our team of technical experts who have extensive knowledge and practical experience of the flooring and tiling industries which allows our courses to remain accurate and up-to-date, covering the latest information, technological advances and industry regulations.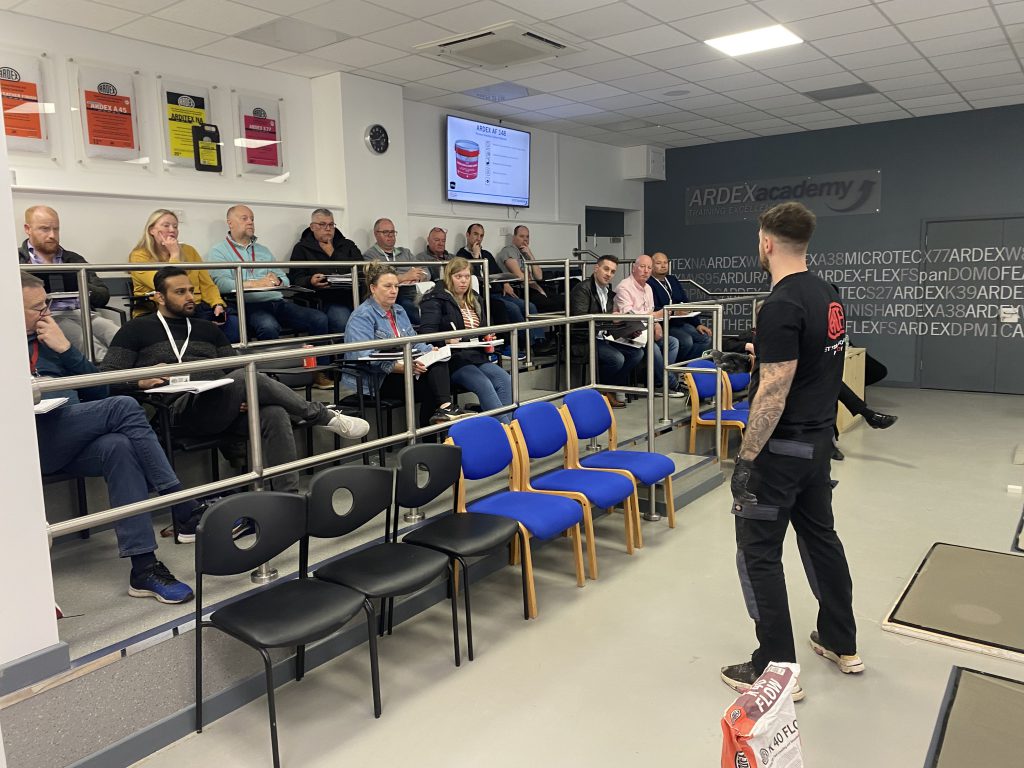 Our Flooring Courses
For the perfect floor you need the perfect subfloor. Our subfloor preparation courses are a mix of theory and practical hands on exercises, covering everything from moisture testing through to selecting the correct floorcovering adhesive.
Our Tiling Courses
Our courses are delivered by our expert team, so participants gain both working knowledge and practical expertise for professional tiling installations, covering wall and floor preparation through to tile fixing and grouting, for everyday tiling works through to specialist projects.