Fast Track Cements for Floor Screeds
Products
Rapid Drying Cement for Internal Screeds
ARDEX A 23
Walkable in 5 hours
Fix ceramic and stone tiles after 48 hours
Install carpet, wood and vinyl after 6 days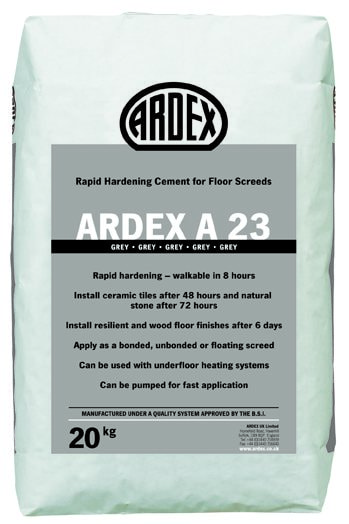 Information

Information ARDEX A 23

ARDEX A 23 produces rapid drying floor screeds which can be walked on after just 5 hours and floorcoverings installed in as little as 48 hours. Use ARDEX A 23 for bonded, unbonded and floating screeds in internal locations.

Walk on after 5 hours
Receives ceramic tiles after 48 hours and natural stone tiles after 72 hours
Install carpet, wood and vinyl floorcoverings after 6 days
Passes BRE Screed (ISCR) Testing after 24 hours
A 1:7 mix is suitable for most screeding applications

Unit Size Available: 20kg

Coverage: Approximately 3m2 at 25mm thick per 20kg unit using the 1:7 mix

Technical Data

Technical Data ARDEX A 23

Working time at 20°C
approx. Up to 45 minutes

Compressive strength using 0-8mm graded aggregate
7 days 21N/mm2
28 days 30.0 N/mm2

Soundness (BRE Screed Test)
Normally after 24 hours

MOISTURE TESTING
The Speedy Moisture Tester (Carbide Method) must be used to test moisture. Please consult ARDEX Technical Services for further advice.

BRITISH STANDARDS CODES OF PRACTICE
BS 8204: Part 1.
In-situ Floorings – Bases and Screeds
BS 5385: Part 3.
Appendix C. Ceramic Floor Tiling and Mosaics
BS 8000: Part 9.
Code of Practice for cement/sand floor screeds and concrete floor toppings (Workmanship on building sites).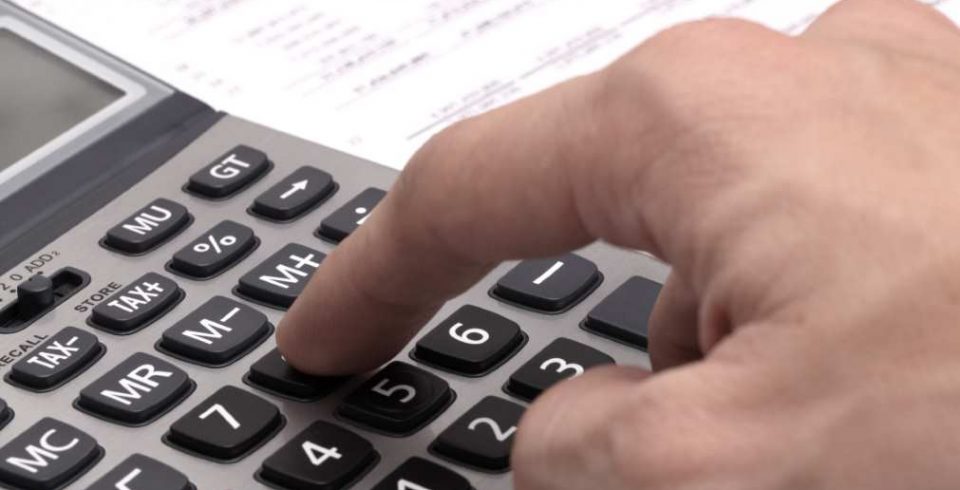 Consumption Calculator ARDEX A 23
Result
The number of
kg

required
The number of units required for your project
The calculation above indicates the approximate number of units required, and does not allow for site conditions or wastage
Select
The calculator below will tell you how large an area a unit of the selected grout will cover, based on the dimensions that you supply. Simply enter the required figures in the boxes below and view the results in the results box. All tile and joint dimensions are rounded up to the nearest number (no decimal points).
Results
The number of kg required per square metre
Therefore: a kg unit will cover
m²
How many unit(s) will I need?
The number of kg unit(s) required for your project
The calculation above indicates the approximate number of units required, and does not allow for site conditions or wastage